Separate days separate charges ! That is the beauty of this , now you can add a delivery charge for weekdays and weekends if you have limited delivery resource and can also offer you customers a special day for no charges as well! It is now available in our Plugin WooODT Extended version 1.1.5.
In many cases vendors need to charge for separate days depending on if it is weekday delivery or weekend delivery. So we have added a separate menu to tackle this requirement of the vendors. If you check our WooODT Extended Setup blog the last menu as shown below to add Day wise charges in WooCommerce.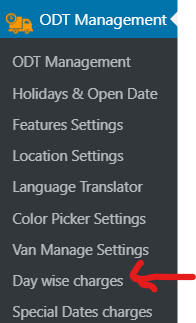 Once you click on the menu you will see something like below, we have added the amount you can add yours as you like.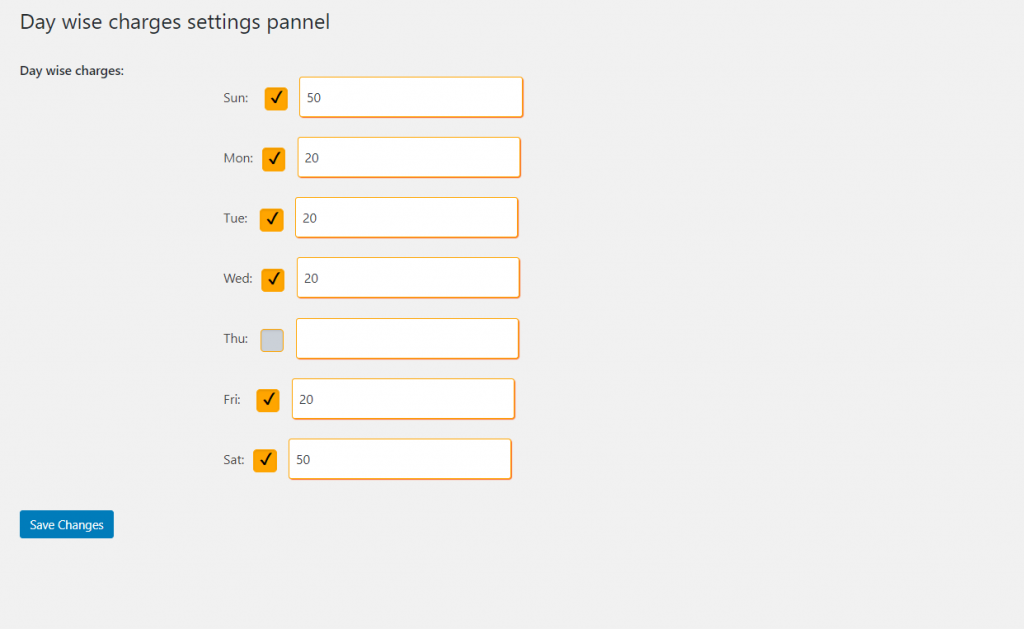 As we see from above we have added different charges for different days so the weekend days cost slightly higher than the weekdays and we also have kept one day without any charges as a way of showing that you can have a Thursday no delivery charges day as well. This way the vendor if he has his own delivery setup but has only few resources for the same can utilize the feature. Thus you can add Day wise charges in WooCommerce via our plugin WooODT Extended.
To know more about our rest of plugin please go to blog.byconsole.com
To go to our shop page please go to plugins.byconsole.com
To go to this product click – https://www.plugins.byconsole.com/product/byconsole-wooodt-extended/
We are available for any kind o special customization you have in mind for that please contact at – Contact Us
How to setup: