This will show you how to setup Same day delivery order placing cutoff time for Restaurant Menu Rotation Plugin.
Our Product Date time plugin allowed the user to set up the dishes by their availability to be delivered by day and time i.e Monday Tuesday and Fridays at lunch time.
To know about the setting up click here.
To know about the Next-day cut of set up click here.
To set up the same day cut of you need to go down to the product data part and then to the product availability schedule –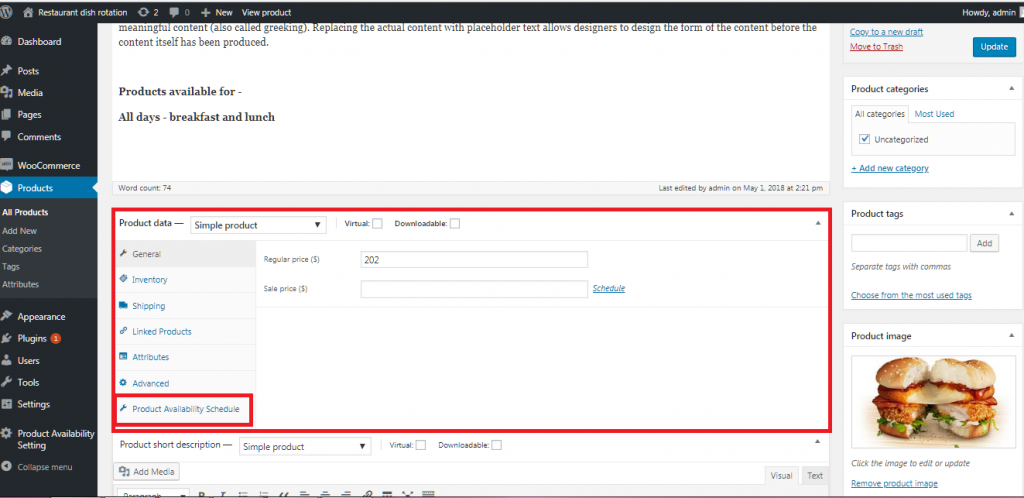 Then you will get options such as Same Day Cut off , Next day cut off and The days it is to be available.
In case of Same day cut off of the meal is available- ( the above box)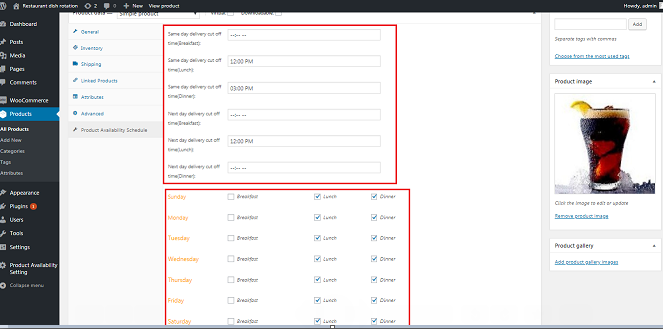 How to setup: