Are you having problems uploading the company logo in PDF Plugin ? Follow the below instructions.
Step 1 – Go to our menu BYC Order Invoice and click on upload image.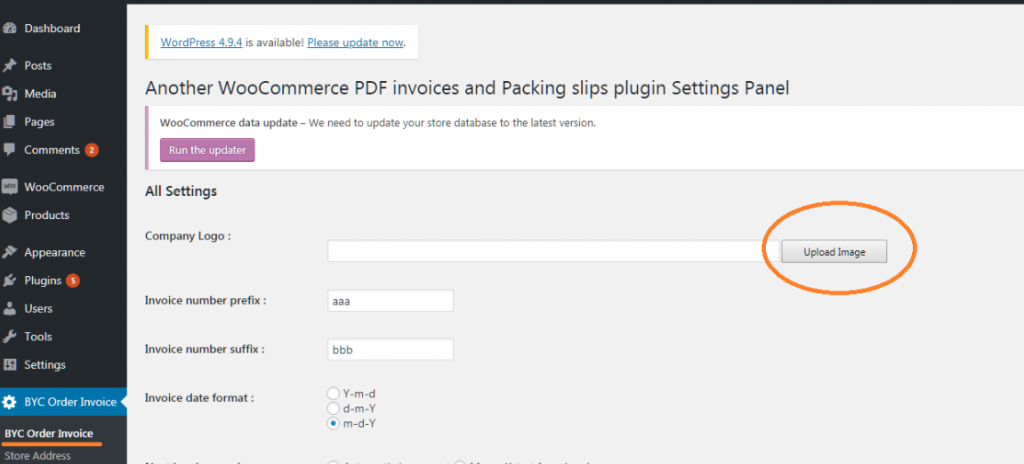 Step 2 – Add the image of your choice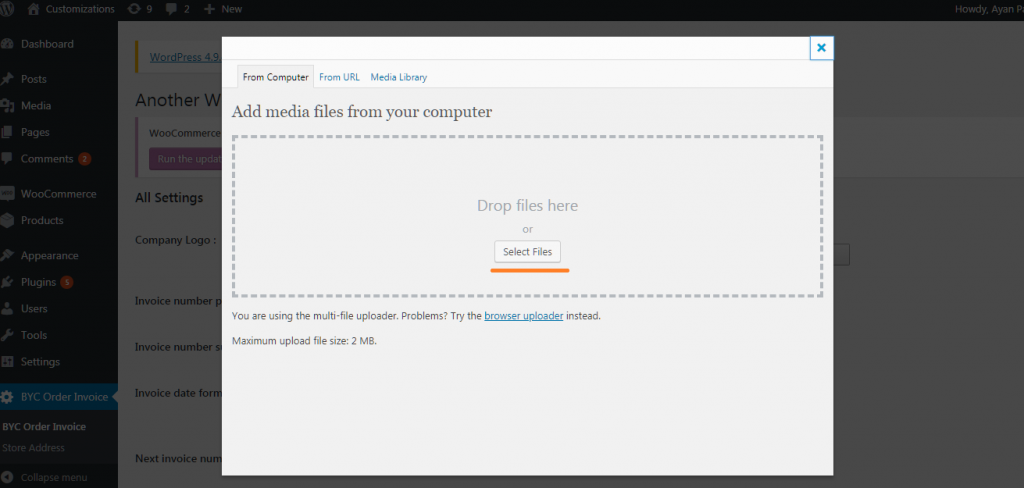 Step 3 – Scroll down there you will see the button File URL (apart from the caption , description fields). Click on it. You will see that the program has taken in the file path.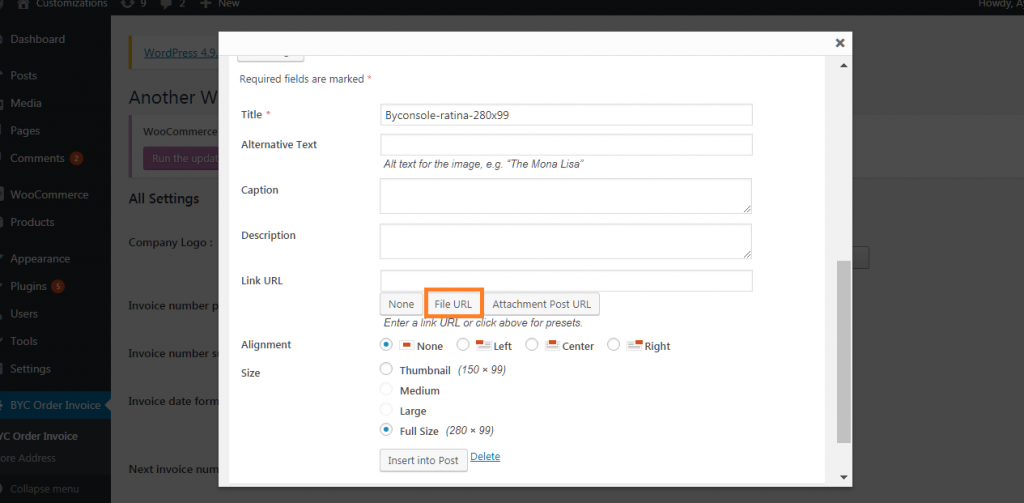 Step 4 – Press insert into post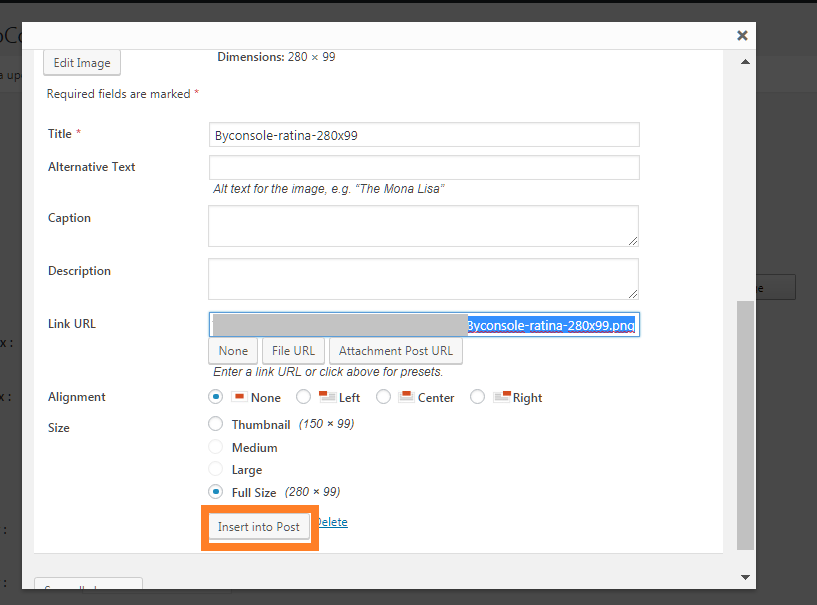 Step 5 – Your will see that the file path is also there in the main menu. Press Save Changes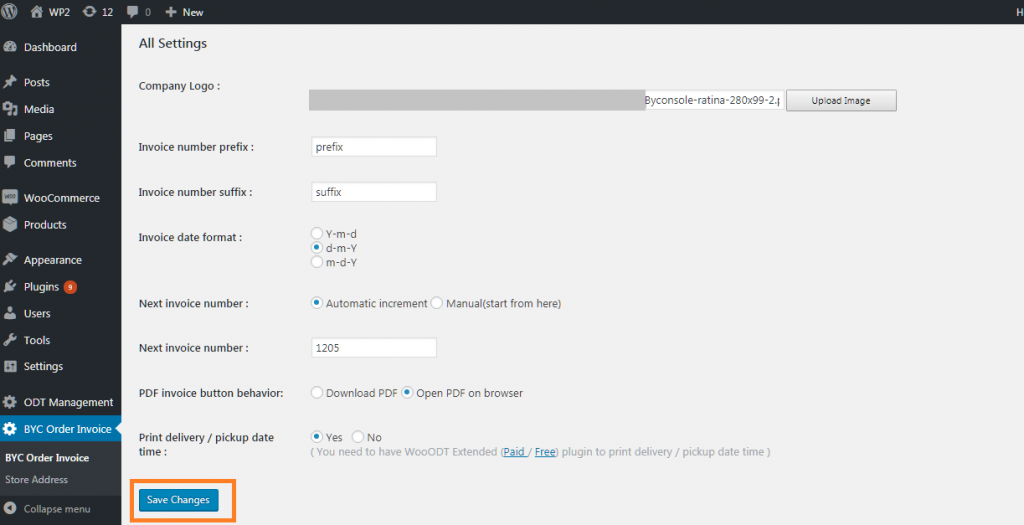 Now you will see That the icon has arrived.