Are certain items only available in one of your location and not another ? Then is is the correct customisation + plugin combination for you. Knock on our chat or mail us to know more.
Here we discuss another type of customisation which is useful if you have 2 or more location with specific and common items available there. In that case you need Categories per location to fit your needs.
When we add the said plugin feature to the original plugin, you will notice the settings per location where you can choose the category. It can have single or Multiple categories per location.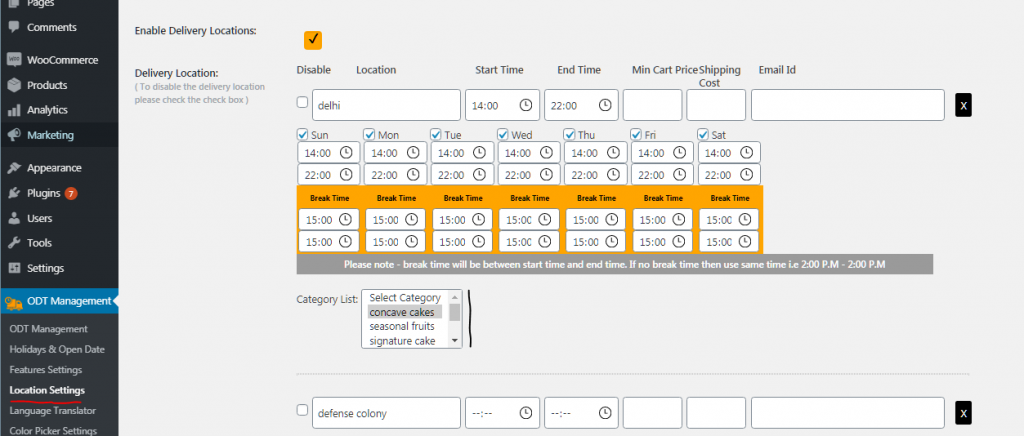 The logic here is simple. It depends on the common location if Product B and C have a common location it will show.
So say if you have eggs at position A and bread and eggs both in Position B. In that case it will show both location if Only eggs in bag then it will show both locations or if only bread in bag then only position B.
You can see it in below video.
Please contact support@byconsole.com or fill the contact us form if you need this category per location customisation for you. Or if you feel you need change in logic. Note they will be a part of paid support for both Pro Version and free one.
To know more about our plugins- http://plugins.byconsole.com
To go back to our blog – http://blog.byconsole.com
For see other customisation – Customisation Archives – ByConsole blog
This is one of the many customisation that we can do on our plugin. Please feel free to ask any other kind you may require. Keep and eye on the blog for more updates on customisation which you may find unique to the market.
How to setup: