In this Monsoon season and the offset of GST ByConsole has  launched a special offer on its hosting plans. It has offered Cpanel hosting account free on a domain purchase via promo code……..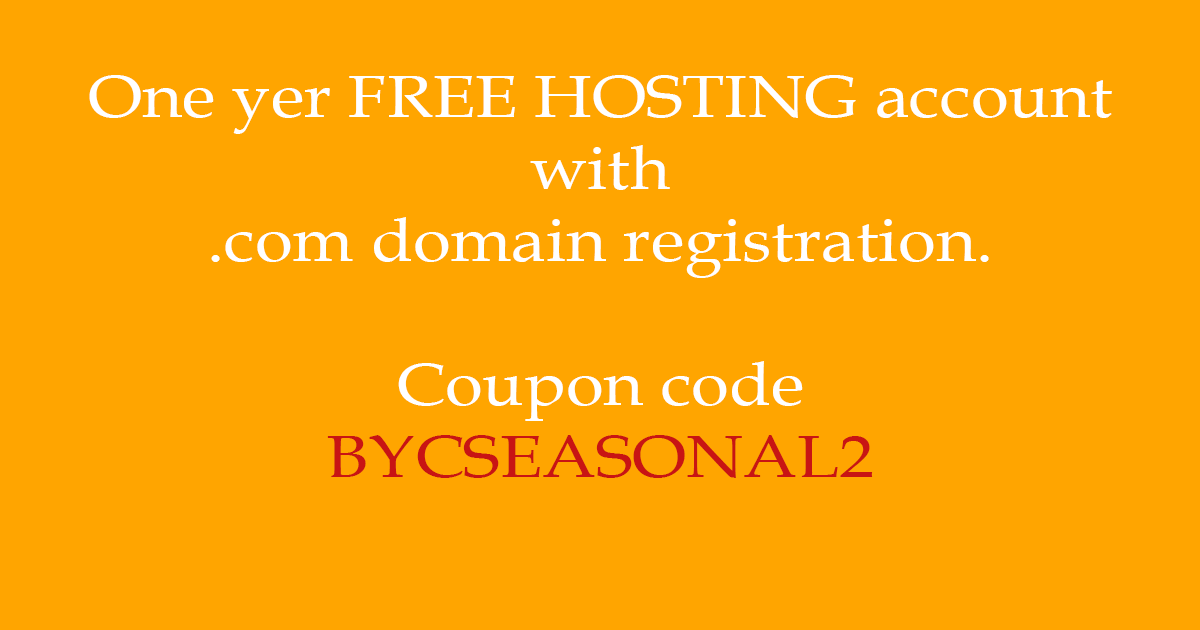 ByConsole gives you various plans for hosting a site along with getting a domain. The domain cost around Rs 821 and hosting has different plans such as Shared hosting and Reseller hosting. Under Shared hosting it has 6 different types of plans such as  Nano, Micro, Small, Medium, large and larger ranging from 49 per month to 398 per month.This free hosting is valid for a period of 3 months. 
In this GST season ByConsole has released a promo code — BYCSEASONAL2— by which when you choose a domain you get the hosting free. This offer is valid only on small hosting package which costs Rs 125 per month if taken at a time for 2 years,Rs 135 per month if taken at a time for a year and if you are a monthly user then it is priced at Rs 165. It is also to be noted that only the  domain with '.com' will receive this special offer.
Now having a new site is that more easier. All you have to do is take this promo code, purchase a domain name, get free hosting and make your business roll. Every business needs a name, so why hesitate especially with such monsoon Dhamaka available at your fingertips.
Thus in this monsoon get a domain and enjoy its hosting just like cup of tea with you favorite chop at-
http://easyhost.byconsole.com/cart.php?a=add&pid=3
NB-
We need KYC  details. Please Mail us any of the following documents
a scanned photocopy of your Adhar (Both Side)
Voter Id  (Both Side)
1st page of bank Passbook  with your signature.
You need to give it in order to continue the free service

How to step not available!