Many have come to us telling us that the cut off settings are not working , That even though the cut off time is set still the day which should be grayed is not graying out.
So say you have put cut of time of 12:00 pm for next day delivery according to the setup of our plugin if a customer comes in before 12 pm tomorrow's date will be available and if he / she comes in after 12 pm tomorrow's date will be grayed out and cant be selected for delivery.
However in many cases we get queries of that  customer is able to order for the next day even after the cut off time reached , This happens because –
 You need to make sure your store timezone is the same as the customers who orders else  timezone difference will be added on cutoff time. Please make sure your are using correct time zone in WordPress settings page regarding your business area.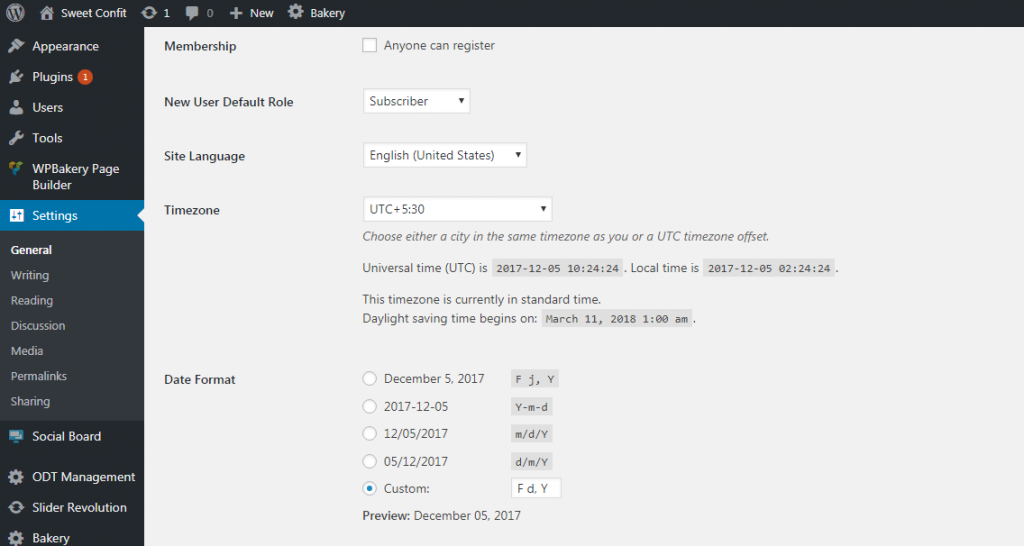 This article is according to the latest version of WooODT Extended that is v-1.0.6.1 till the date this is being published.
To go to our product page – https://www.plugins.byconsole.com/