Do you want to add videos in your greeting cards by occasion ? Now you can do so by a special customisation as shown below.
On our original Greetings card Adding Videos is not supported. Sometimes however certain users need to add video depending on their occasion. So we have added the feature in a special customisation.
Below we demonstrate via video how to add the required media ( also goes for Images ). You can request this via mailing at support@byconsole.com
Here is the screenshot of settings panel.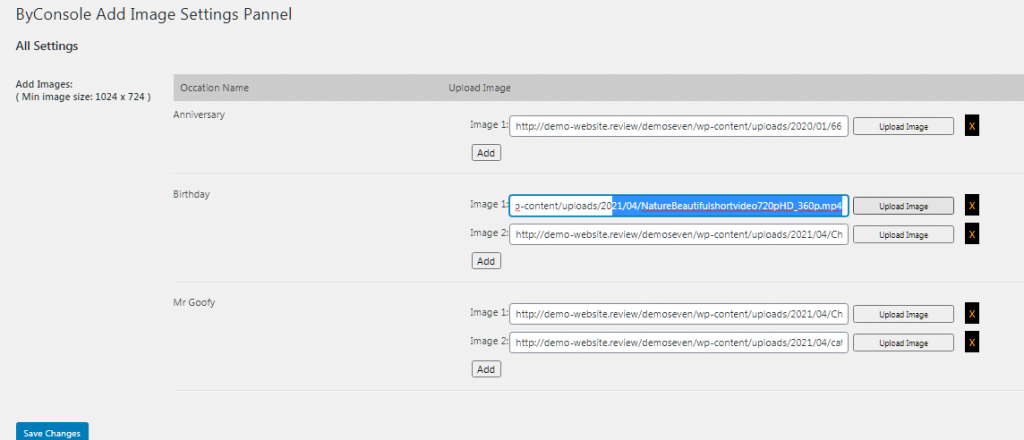 Link goes in mail after order. It will be on order completion page and the email used by the person on checkout page.
This way in greetings card adding videos is available. Please contact support@byconsole.com or fill the contact us form if you need this Order Type per Postcode customisation for you. Note they will be a part of paid support for both Pro Version and free one.
This way you get the flexibility to add videos as well as images on your site greeting card.
To know more about our plugins- http://plugins.byconsole.com
To go back to our blog – http://blog.byconsole.com
For see other customisation – Customisation Archives – ByConsole blog
This is one of the many customisation that we can do on our plugin. Please feel free to ask any other kind you may require. Keep and eye on the blog for more updates on customisation which you may find unique to the market.
How to setup: