Now, one can change the languages of our plugins with applying very easy steps. No need to worry about it, from which country you are belonging and which language you want to show in the plugin. You can translate our plugin in any languages.
Most of the time we get this request, "how to change or translate languages in the plugin?" There is very easier way to change or, translate the languages in our plugin. Now, language will not be an issue for using our plugin. We are glad to make you know that Whatever languages you want to use, you can successfully with our plugin.

Here we described below some of easy steps to translate the languages.
Back-end:
As you can see a menu in the below screenshot, there we need to select the language translator.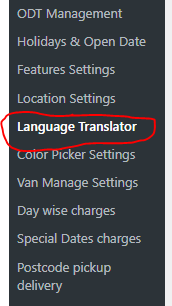 Next, you can see this type of page as we have shown in the below screenshot. In those field, just you need to paste the writings of your required languages whatever you want to see in your frontend page, and then save it. As we did for the two field in English language. You can paste there other languages also according to your requirements.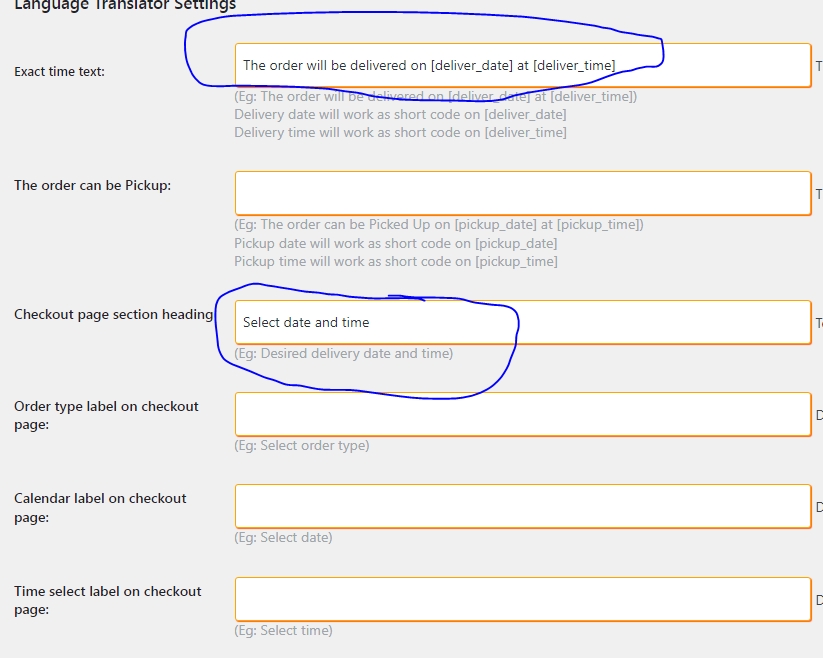 Front-end:
As you can see how those fields may look like in the checkout page.

Alternatively anyone can translate all the strings within plugin by any string translation plugin like WPML, we have shown above how it is possible to translate without any translator plugin as we.
How to setup: