Now, order limit for each time slot is possible with our Pickup-Delivery-Dine In pro version. We have added this latest feature with our new latest version.
Sometimes, we get so many requests to limit order for each time slot in Pickup-delivery-Dine in plugin, like our WooODT Extended plugin. Now, we have added this feature in our Pickup-delivery-Dine in pro plugin. Now, one can get this in our latest version. We have explained it below.

In our latest version of Dine In plugin, you can get this type of menu from the back-end as you can see in the below screenshot. There you can find the time-slot settings menu. When you click on this menu, you will get this type of page as the below. Here you can create time-slot according to you and also there you can get a field for limit your order per day. As well as you can get another option for adding extra charges per time-slot. Find the below image to understand the feature in a better way.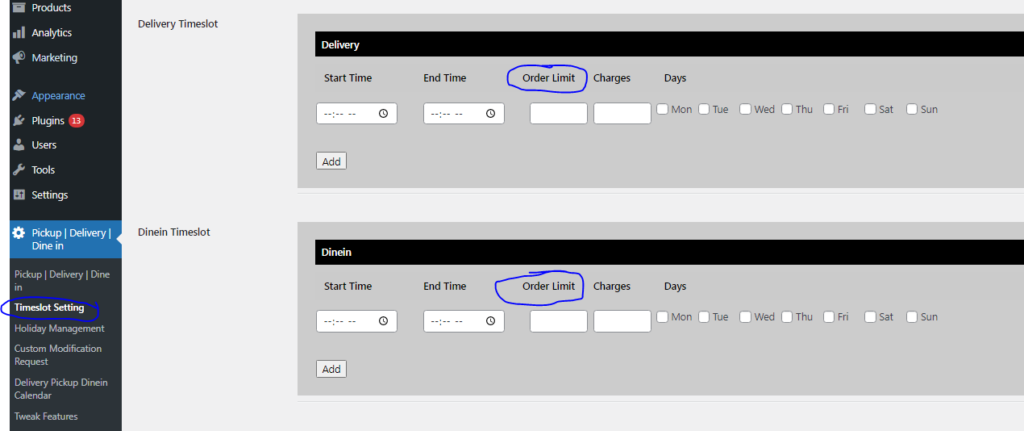 Note: This feature is only available in our latest paid version of our Dine in plugin.
Hope this latest feature in our Dine In plugin will be very helpful to our customer.
How to setup: