Now one can create zone wise charges with our WooODT EXtended plugin. It's an exclusive feature, which we built according to the requirement of the customers. Follow the below description to know more.
Sometimes we got requests for some of different type custom work which is not our genuine feature of our plugin. This is among these type of feature.
This is a custom paid feature of WooODT Extended, which we build for those customers who requested us separately for this type of feature. We have explained below about this feature.
Zone wise charges refers here create few zones separately. Then we divides the post codes or, cities among those zones. As you can see in the below screenshot also. There is a field to add zone wise charges. One can add there the charges according to their requirement. Like this you can create more zones as well as you can add more cities in every zones according to you.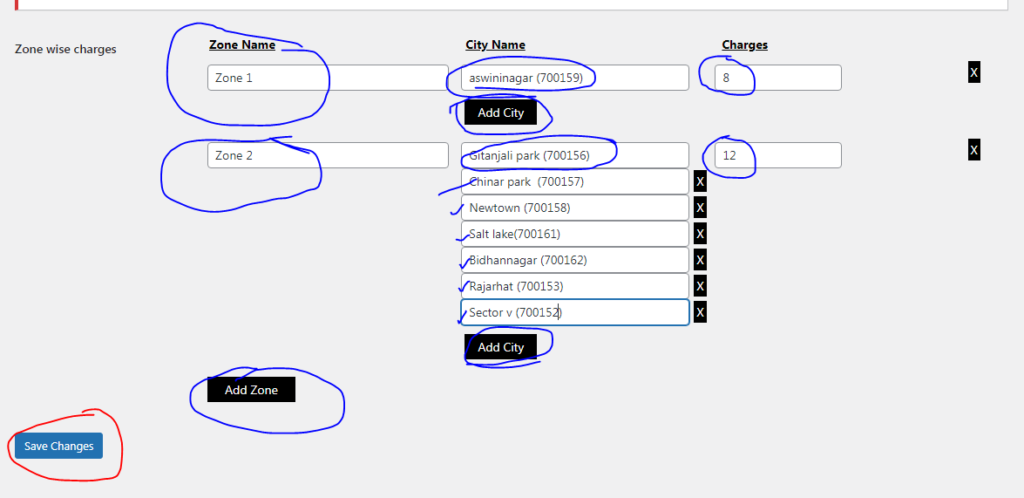 Note: This is a customized paid feature of WooODT Extended. It requires a minimum customization cost.
How to setup: