To set up store holidays/closing days navigate to Holidays Settings menu of WooODT Extended plugin, like below screen-shot.

You can set up three types of holidays as
Casual holidays
Casual holidays will not be repeated for each year you need to set up them for each current year.

National Holidays
National holidays are repeated for each years, that means once you set it up, it will be applied for each years on same date.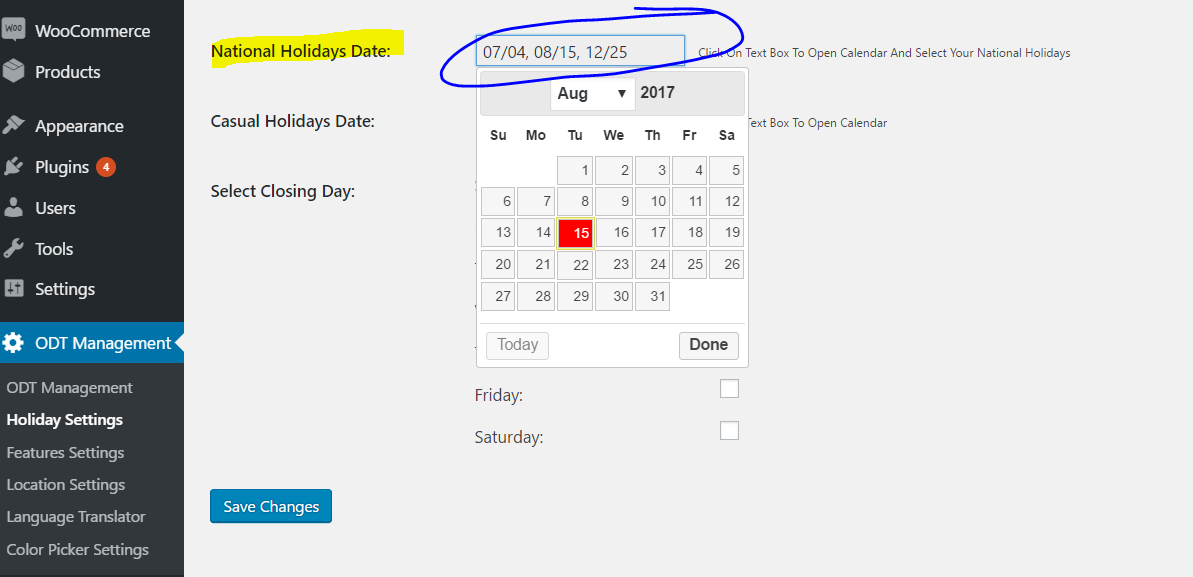 Weekly off days
Weekly off days are also repeated on each week until you change them again.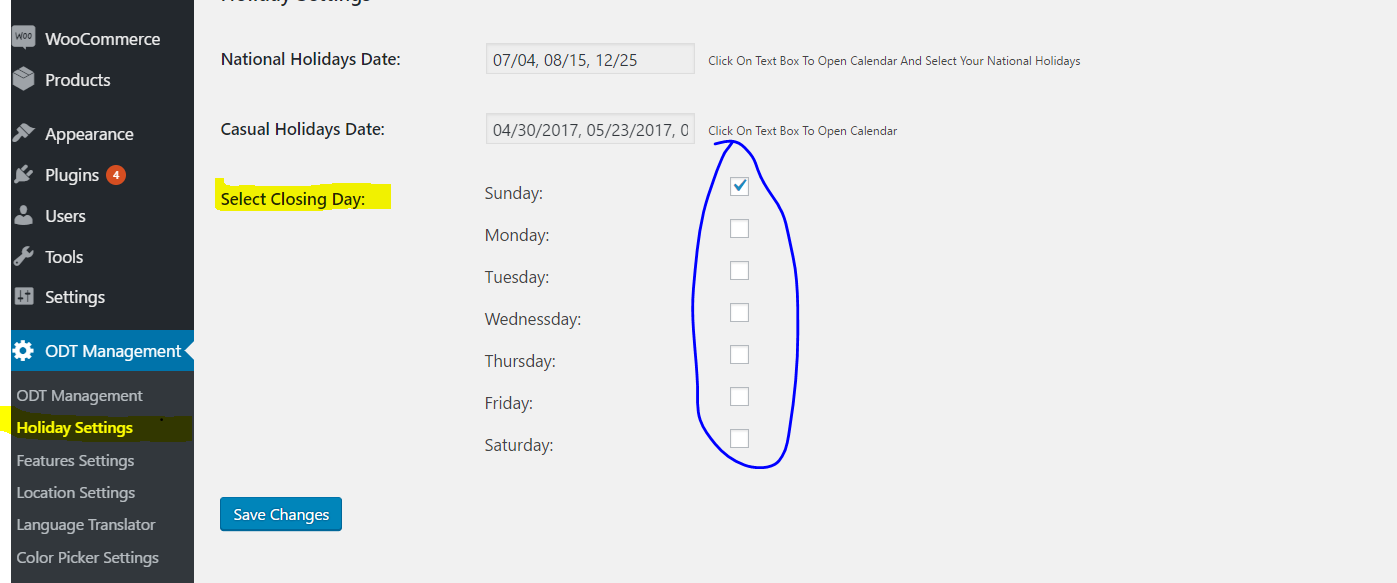 How to step not available!