So previously we see how we can set up some hours as lead time for same day delivery or pickup, now what if you need two days lead time for your order! No worry the WooODT Extended plugin can handle this situation too, all you need to configure the plugin settings page as described below.
Navigate to plugin's very first settings page and look for pre-order restriction days input field at top section of the page and type the number of days you need as lead time for deliver and pickup, in case of two days lead time it should be as below screen-shot.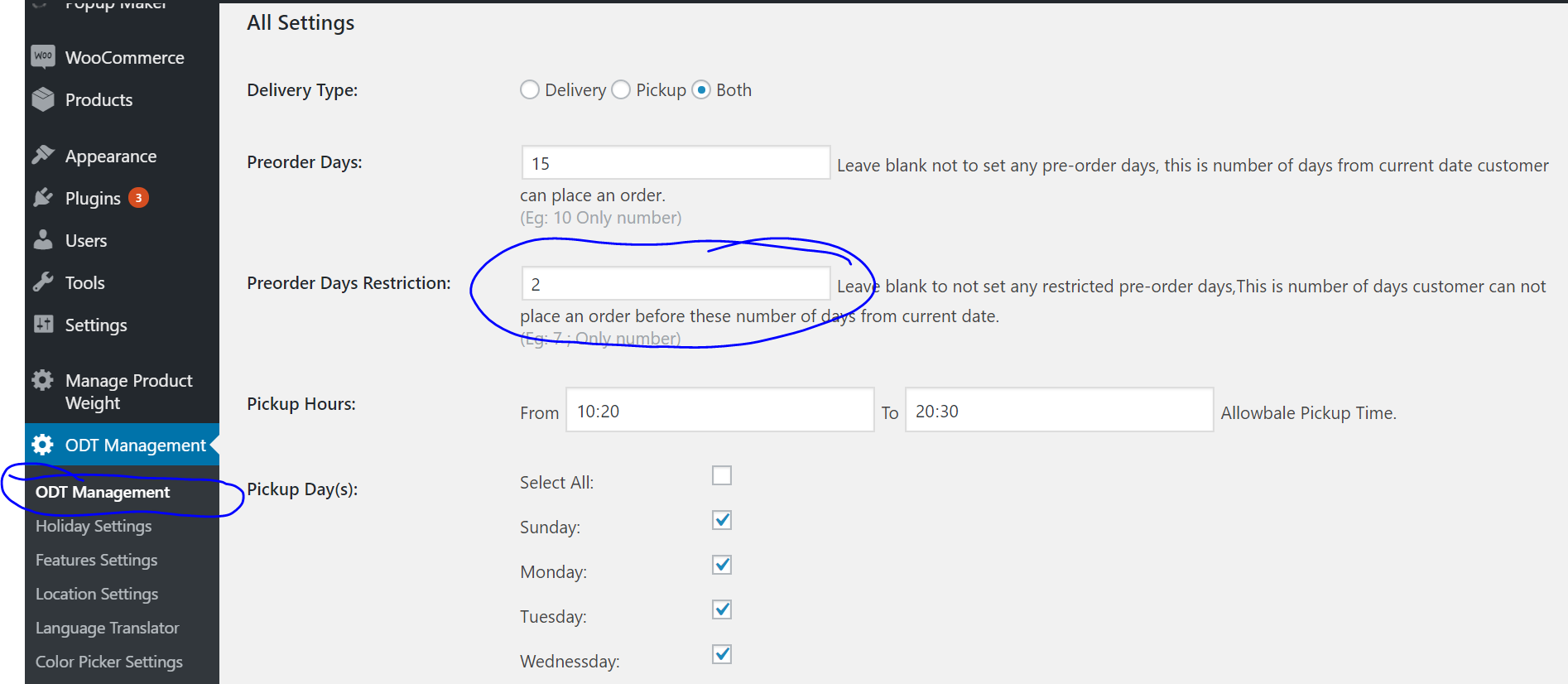 So suppose it's 6th June and someone placing an order on your store, on checkout page when customer click on date input field, date-picker calendar will pop up where only dates after (6+2=)8th June are allowed to select.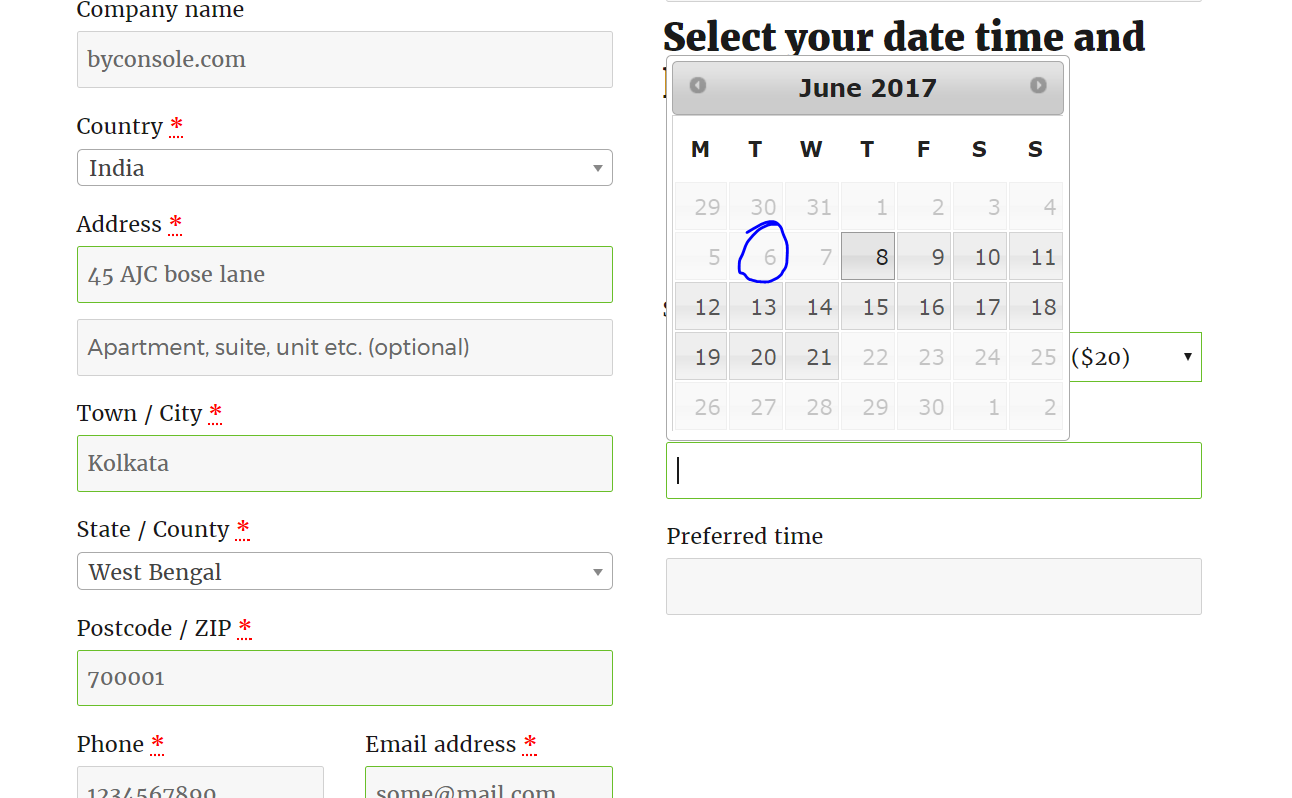 How to step not available!