Same day delivery/pickup lead time setup in WooCommerce
When you allow same day delivery and/or pickup, you may need a preparation time, specially when you run a bakery/restaurant business. So let your customers to select a time as per their wish but make sure you have got the time to prepare the order. WooODT Extended plugin do the same, lets see how it cover the minimum preparation time for same day delivery/pickup when customers are free to select a time by themselves.
Navigate to ODT management the very first settings menu for this plugin, and scroll a bit at bottom of the page, now look the input fields that labeled as "Minimum wait times (in minutes):" here you can input the time you need to prepare the order. same as below screen-shot.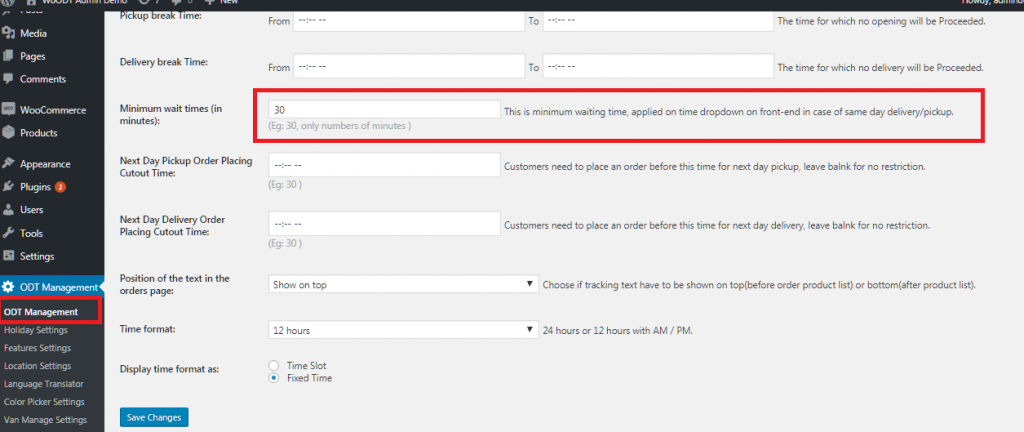 Now this time will be adjusted on front-end time selection drop down. Lets say it 03:30 PM and someone placing a pickup order so the time drop-down will start from current time + lead time, so it would be 03:30 PM + 30 minutes that is 04:00 PM, Like below screen-shot.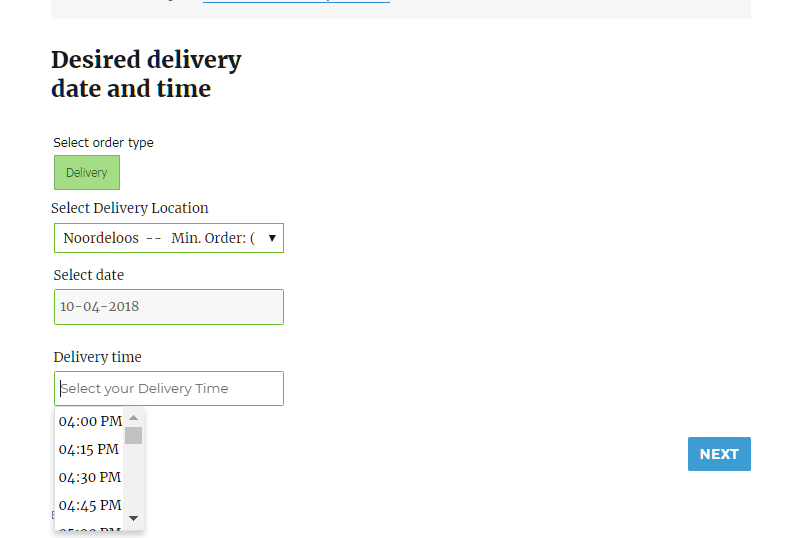 How to step not available!