Our plugin has that exclusive feature with time slot. If the user want to show an error message for not choosing the timeslot, then our plugin may be the best solution for them. As we explained below.
Our plugin has this exclusive feature, when someone will try to place an order out of the timeslot, it will show automatically an error message. We explained the details below.

First of all, you need to open the ODT management settings from the backend. As you can see in the below image, we select the option of timeslot from here and then save.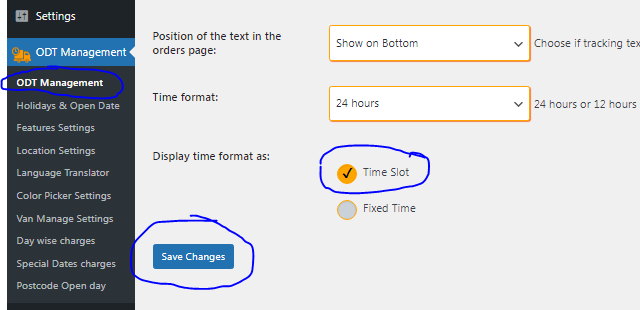 Secondly, You need to set now the time slot from the van management settings. As you can see in the below screenshot, here we set for delivery as like this. Now we will check it from frontend for today's date as 12/2/2022, Saturday.

Now, look at the front-end, here we select the date for 12/2/2022, Saturday at 4:00 P.M. But we put the time slot in the backend 7:00 a.m to 12:00 p.m. But now the time is 4:00 p.m. So, we could not choose that time slot now. So that we will be not able to choose any time. And it will Show Error Notice When No Time slot is Selected in the below.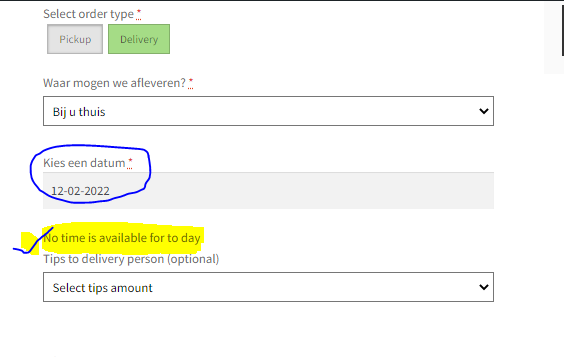 How to setup: