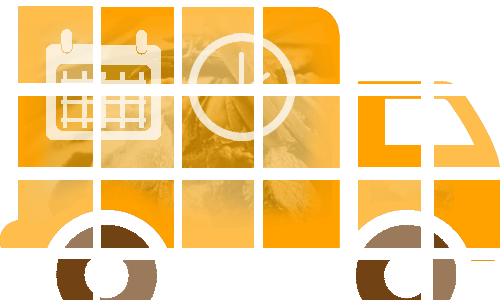 Our Woocommerce Plugin WooODT Extended for Dokan Multi Vendor has been especially made to cater to those customers who have Dokan Multivendor plugin and want to use WooODT Extended with it such that each vendor has its own time table. WooODT extended as you know shows in the checkout page and is same for all the products . With this modified plugin now the person can set the time and location according to the vendor as different vendors may have different days and times of delivery and pick up will also be different.Hence per person timetable is for Each vendor is a possibility now.
Here we talk of the specially adapted date time plugin with one of the multi vendor systems in the market i.e WooODT Extended for Dokan Multivendor. We show you the setup of the plugin to navigate it after installing. This way each vendor will get its own time table . Do Note this system will work such that only one vendor's product will be able to checkout. If you need any extra features you can request customization from us. It may be paid customization.
As of Now this set up has a way to set multiple locations and the different times for different dates along with a shipping charge a minimum cart charge and and Email per location for vendors. More features will be added with the next release.
Features of WooODT Extended for Dokan
Time Table
The extra menu arrives per vendor and you can add multiple locations and the different times to different days so you can have say 12- 6 on week days and 10 am to 12 pm on weekends. It is very important to set the break times and if you do not have any use any time between the start and end time. So as per above example on weekends Break time will be 11 am-11 am and on weekdays will be 2 pm -2 pm.
Min Cart Amount
There is the field per location such that you can have a minimum amount per location. This is especially useful for those with locations a bit far from where they deliver.
Shipping Amount
There is a shipping amount per locations so that if the location seems far you can add delivery charge there. This will effect per location per vendor i.e Vendor A can have 5 USD for Location 1 and 2 USD for location 2 and Vendor B can Have only one location but 7 USD charge.

Email
Each location has its own email. So that if those locations have separate people in charge the order mail can go to them.

This setup is the Basic setup of the plugin and works both for Dokan Lite and Dokan pro. Each vendor will have to have a product assigned to him and it is on that product the timetable will show. WooODT Extended for Dokan will one vendor at a time due to common time table at the checkout.
Time Slot (V 1.0.1)
The van management menu helps you set –
A. Time slots per day
B. Order limit per time slot
As you can see from below each time slot has a number field which is actually the number of order you want to allow for that particular time slot.
ODT Management (V 1.0.1)
This menu has allowed vendor more flexibility to –
A. Choose delivery type – pickup/ delivery or both
B. Allow option of time
C. Alow pre order days setup ( no of days you want to show in calendar)
D. Allow option to block days under preorder days restriction
E. Add cut of time for both same day and next day.
To go back to blog – http://blog.byconsole.com
To know more about our product – http://plugins.byconsole.com
Need help contact – support@byconsole.com
How to setup: