So we see a lot of questions on refreshment of the customer details on changing of order type on the check out page. Many have wondered if it a bug in the plugin or not ?
To elaborate on the problem –
If a customer goes to the site concerned and add items to the basket and then goes to the checkout page and enters name, address and contact details, All is OK. Then they select their choice of Delivery or Collection. But when they change this selection, All the name and address details that have just been entered are blanked out and the customer has to enter all details again. Like so –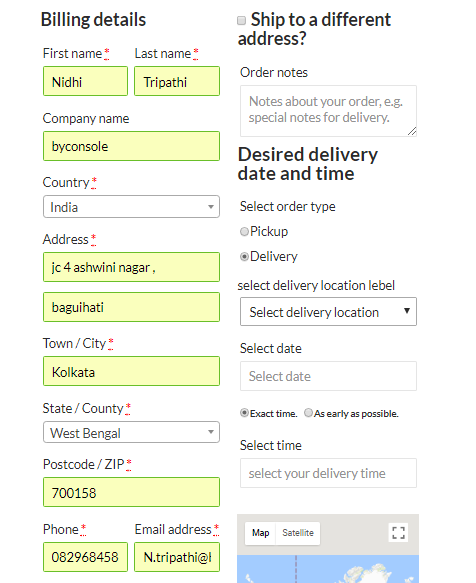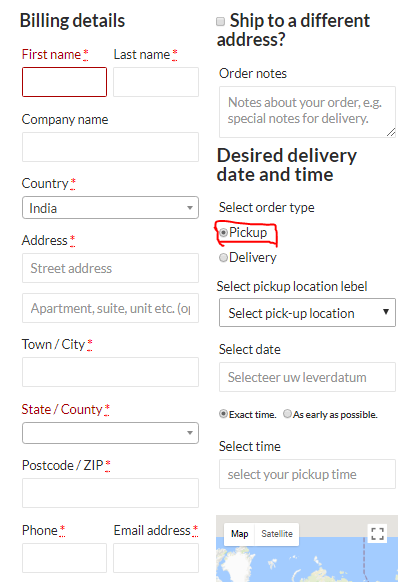 So the thing is it is not a bug.
It is  a part of the plugin , It is happens as both the pick up and delivery service has its own service day and timings for each day hence the page automatically refreshes itself to give it the change.
However one must remember that It happens for 1st time orders only and/or when the customer is not registered and did not saved their address on 'My account' page. If a customer already saved billing and shipping address or previously made an order and if logged in then the address values will be there in spite of page refresh basically this is handled by WooCommerce itself.
Go back to plugin site- https://www.plugins.byconsole.com/
This articles has been written regarding the version 1.0.6.0(latest version till the date when this article being published) and its previous version.