We have added a new feature in our latest version 1.0.6.1 which is of setting your custom time slot for deliveries and pickups. Below we describe in  3 easy steps what to do to set it up.
Step one
Step two
you will have an extra segment named Van Management under ODT management menu. go there and tick the option under enable custom slot not enabling that will bring back the automatic 30 minutes slots list. After enabling that the page will look like so.

Step three
Fill the time slot under different locations both in case of deliveries and pickups  like as above and below and save it.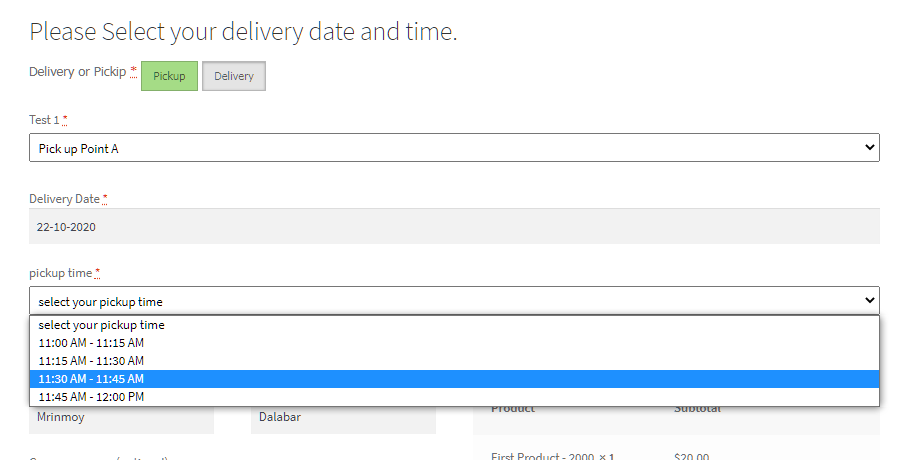 We have also added a feature wherein you can set the no of deliveries/ pick up for that particular time slot. to set uyp this just input the number of delivery/pickup in the third field of your slot timings that is under column "Number Of Delivery"
NB- this time slot applies for all the days on which you allow delivery and/or pickup service based on your Location settings page, unlike the automatic 30 minutes slot or fixed time where you can set different timings for each days.
This article is written when the latest version is 1.0.6.1. New logic may be applied on feature release.
For any queries mail at support@byconsole.com