In this specific customization we add Pre-order days restriction Per Category i.e Pre-order days restriction for every category. This is specifically required if certain categories need a minimum amount of days to get them ready.
This will need a special customization of the plugin which will include a separate menu for the same. Here we pull all the Categories and list all them along with individual Pre-order days restriction field.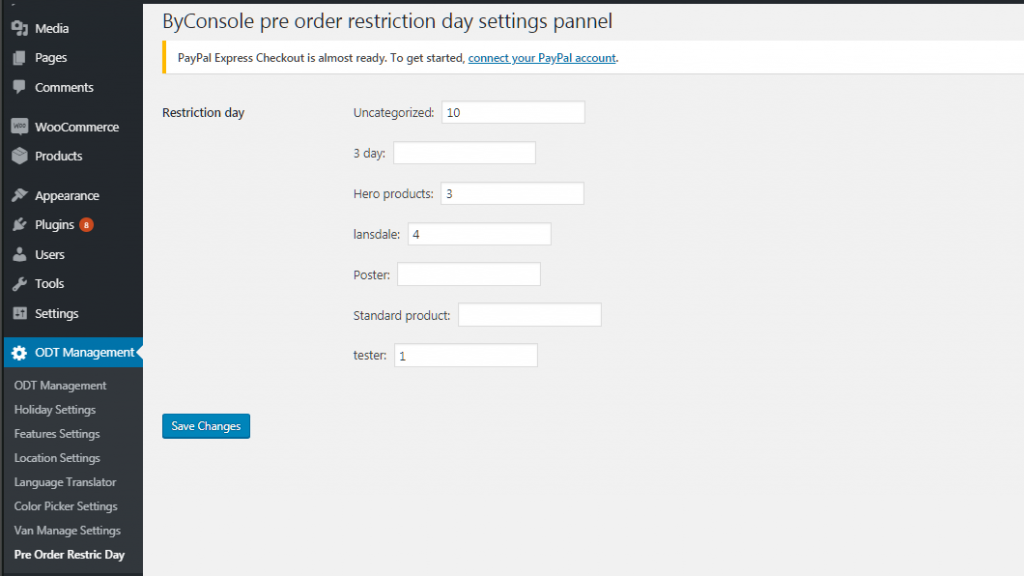 As above you can see that all the categories are listed and the numbers indicate the restriction day that is required for each category. Below we see the front end result of the days put in. First see which product covers the above shown categories.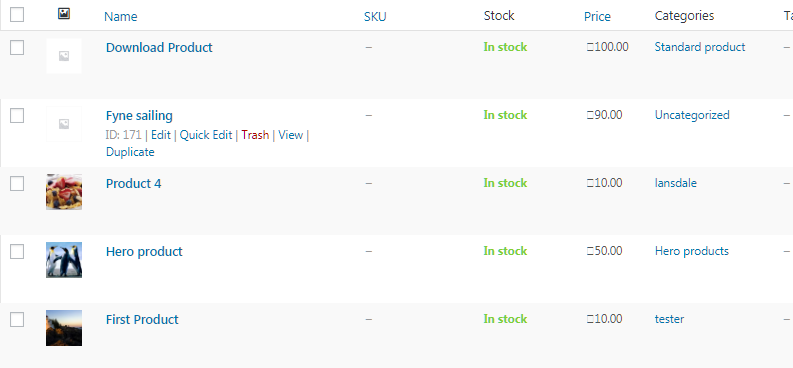 So on the front end if we have tester categories product we will see ( image taken on 26th of September) –
And if the product is change to one which belongs to Uncategorized then we see ( image taken on 26th of September) –
This way Preorder days Restriction per Category is set and works.
Alternatively you can also ask for a Product based customisation for this instead of Category based. In that case the menu will look like below.
So then if Product 4 is added to the cart the checkout will come to –
Hence you can request any of the above customisation above. Note they will be a part of paid support for both Pro Version and free one.
Please mail at – support@byconsole.com for the same. To know more about our plugins-
http://plugins.byconsole.com
To go back to our blog –
http://blog.byconsole.com
How to setup: