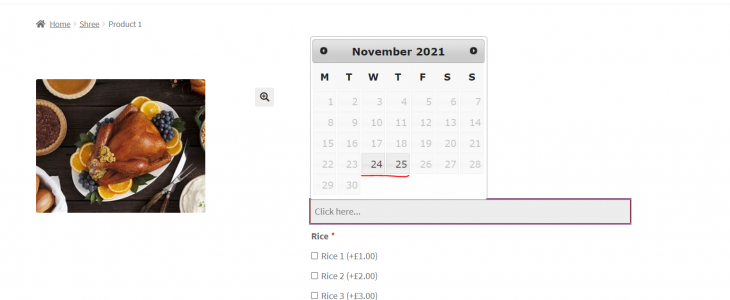 Need to set Turkey on a specific date ? Or do you particular product particular for sale only between 15th and 16th of the next month? Now you can set up these kinds of product specific setup for the benefit of both you and your customer. You need to check out pour plugin Delivery date per Product for WooCommerce. Read to know more.
Your restaurant has products available for only specific days of the week such as Pudding on Tuesdays or Ice Cream on Fridays or Duck on Weekends. However, say Thanksgiving is right around the corner. You need to set the Turkey for that particular date and may be a date before and after i.e. Product Availability by Date. In that case we have a solution for you, which is our Delivery date per Product for WooCommerce. You can find the setup of in the Setup link.
In the plugin under product data there is a extra menu Product Availability Schedule .

Under that if you scroll to the section under cutoff section you will see that apart for choosing a particular day for that product you can also choose dates. As described in the 1st paragraph it is here that you need to navigate to in order to se a particular date to the Turkey.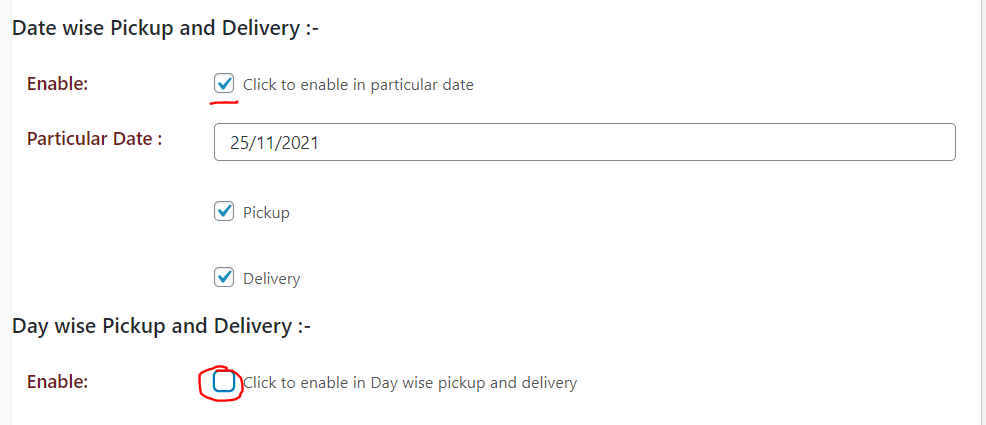 Please note if you have activated date for that particular product you need to keep the day checkbox off . So in this case the Turkey will now be available for that day only by setting Product Availability by Date.
This way you can order that specific date per product for those products in your shop ready to buy on fixed dates only.
Do note you can request any kind of customization on the plugin . Note they will be a part of paid support for both Pro Version and free one. Please mail at – support@byconsole.com or connect via CONTACT US for the same. To know more about our plugins- http://plugins.byconsole.com
To go back to our blog – http://blog.byconsole.com
How to setup: