Here we are talking of how to set up pickup/ delivery routine which has an over night schedule.
Sometimes there are businesses that may have overnight delivery/pickup time such as –
Sunday – Tuesday : 11am – 11:30pm
Wednesday – Saturday : 11am – 1:30am (where actually the last one and half hours belongs to next day)
In that case the set up will be as shown below

So what you need to mange the last one and half hour that is actually belongs to next day, you need to start your routine from midnight(zero hours) and put a break time from the service end time(previous day's service end time) to today;s service start time.
then the front – end will look like this –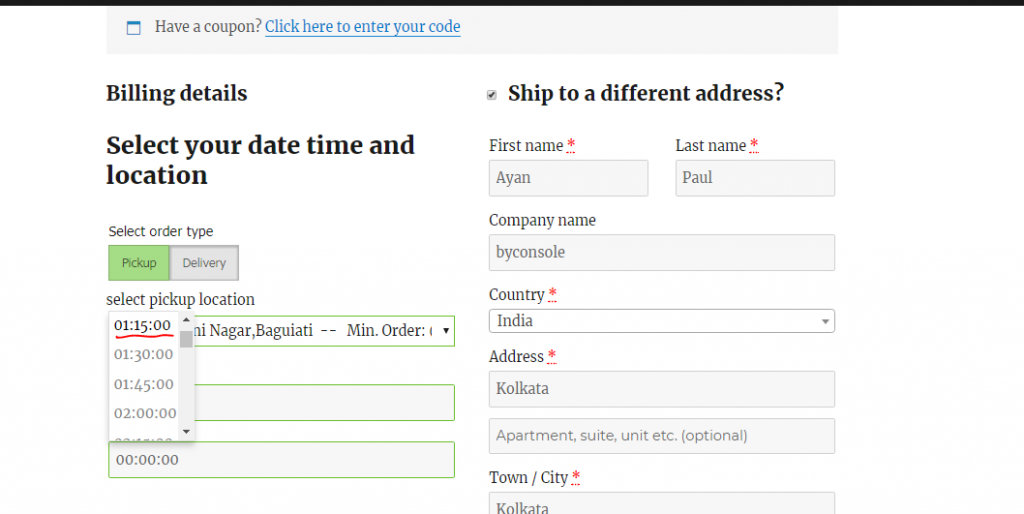 As can be seen from above that the break timings are switched off.
So the routine is set.
This article is written based on latest version that is 1.0.6.1