Product wise Time table is a regularly sought out plugin in which every product can have their own pickup deliver and it doesn't effect the full cart. In the Fifth Part we see the setup for another important plugin.
First thing you need to do is to install Product wise Time Table before setting it up.
Download zip files from my downloads section followed by going to WP dashboard and then navigating to add new plugin and uploading the zip file. Please choose the latest version.
NOTE – Both Menu Rotation and Product wise Time Table have single day selection where as Product Repeat Delivery Dates plugin has multiple date selection.
Below we discuss 2 types of setup –
Global
Individual

Global menus of the plugin

As you can see WooPTT has 6 menus apart from a special one under each product. Here we discuss all of them one by one.
WOOPTT Settings
The basic things to set here is –
A. Number of days you want to show in calendar.
B. Number of days you want to restrict n calendar.
C. Button text.
Holiday Settings
This is the global holiday setup and you can set national holiday , casual holiday and day wise holiday.
WOOPTT time slot (V1.0.2)
You can set up two types of slot here custom or dynamic. Below you see the difference one by one.This are category wise set.
1. Custom slot
Here you can setup global time slots like you wish , say a broad 1 slot 8 AM to 8 PM or 3 different slots like below
2. Dynamic slots
Here you need to add start time , end time and the duration of the slots you want. Rest calculation will be done automatically. Please put break time as per example below same time if no break i.e 15:00 to 15 :00 ( the break time has to be between start and end time in this Product wise Time Table plugin.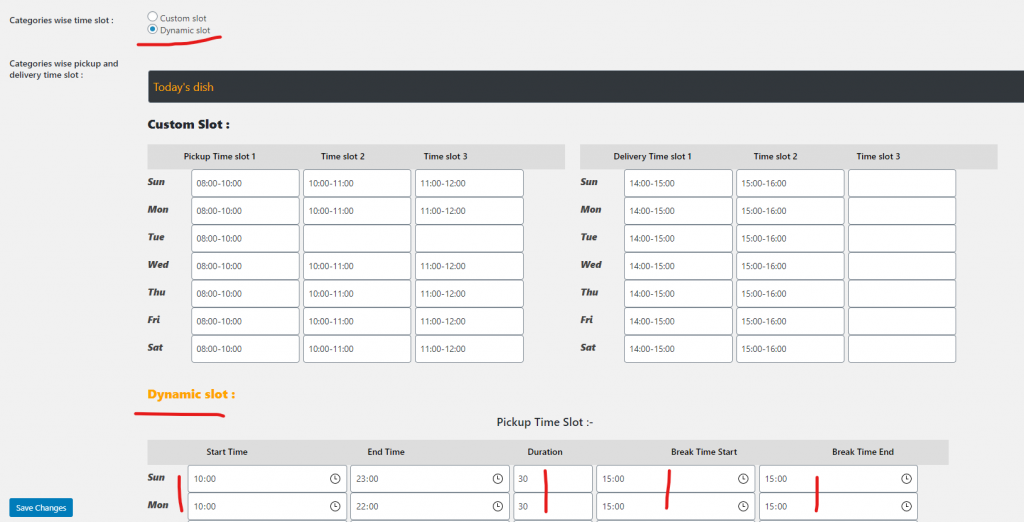 WOOPTT Report (1.0.2)
This will give the report of the orders on each day , you can choose between delivery and pickup . The report will give comprehensive details of – The order , product , date and time as well as contact details. You can download or print it as well.

Categories wise disable (1.0.2)
Here you can disable the plugin features for certain categories. Or you can disable for certain dates as well
Individual Setup of the plugin
For this you need to navigate to the menus under individual product page. Under the table product data you will find a lot of menus such as general , inventory , attributes all related to that particular product.You will see an extra menu there – Product Availability Schedule
There are 3 parts to this part of the product wise time table set up.
General settings
You need to activate this in order for plugin to work.

Product Cutoff Time
Each product can have its own Cut Off time either for same day or next Day or both. Each for delivery and pickup.
Date wise Pickup delivery
You can use this section if you have products available on certain date. Don't forget to click enable for this.
Day Wise Pickup Delivery
Here is the regular settings in which you can set the days the product is available. Do enable this to work.
Note – Day and date wise don't work together. IT is an Either Or situation
Below are the front end looks –

In single product page –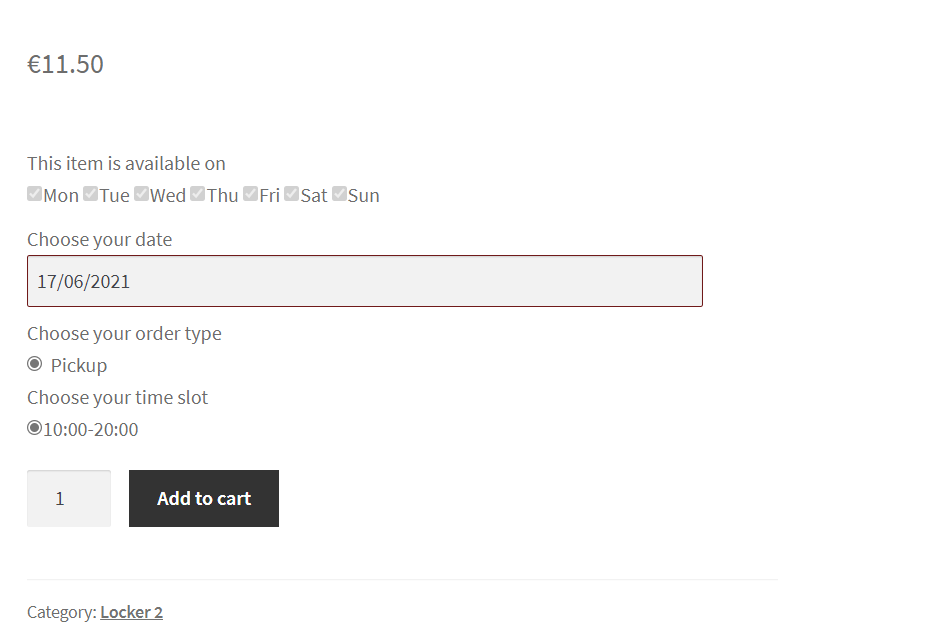 Cart page –
Checkout page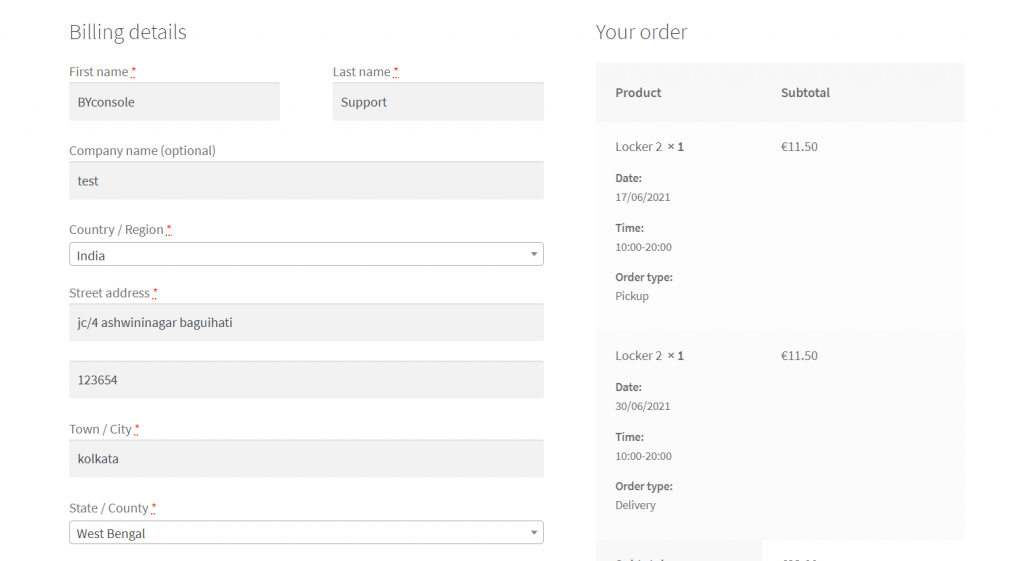 We have also done integration with Product Wise Time Table Plugin and the other multi vendor system.
1. Dokan – https://blog.byconsole.com/productwise-timetable-for-dokan/
2. WC Vendors – https://blog.byconsole.com/productwise-timetable-wc-vendor-woocommerce/
3. To go to this product – https://www.plugins.byconsole.com/product/product-time-table-for-woocommerce/
If you need any other type of customisation please leave a mail at support@byconsole.com
How to setup: