Menu Rotation for restaurant is also a much sought plugin. In the part 3 of the Setup series we shall discuss Restaurant Menu Rotation Setup , i.e the plugin setup. This is for those who have different items for different days for their restaurant.
Before Restaurant Menu Rotation Setup you need to install the plugin.
First you need to download zip files from my downloads section followed by going to WP dashboard and then navigating to add new plugin and uploading the zip file.
Below we discuss 2 types of setup –
Global
Individual
Global Setup of the plugin
These are the global settings of the plugin. The plugin itself has only 2 menus as you can see below. And you need to set this up before going to the individual setup of the dishes.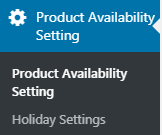 Product Availability Setting
This has the global settings for Time i.e Breakfast , lunch , dinner time is going to be same for all the products through the website. You can also set the number of days the calendar will show for you to make it easy for the orders to be taken.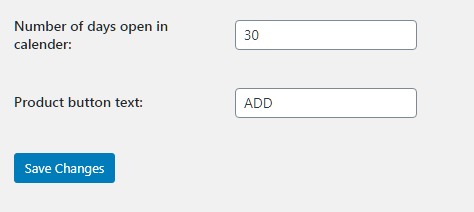 Holiday Settings
To set up a day which will be off through out the the product table.
Individual Setup of the plugin
For this you need to navigate to the menus under individual product page. Under the table product data you will find a lot of menus such as general , inventory , attributes all related to that particular product.You will see an extra menu there – Product Availability Schedule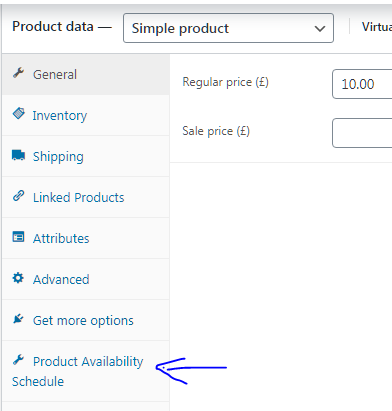 Same day delivery cut off (Breakfast, lunch & Dinner)
So in this case the time can be set up for the same day to be shut of after a point of time for same day orders. For example say after 8 am you wont take orders for same day breakfast then this comes in handy
Next day delivery cut off (Breakfast, lunch & Dinner)
In this case it works for the next day the cut off for breakfast lunch or dinner i.e order by 1 PM today for delivery of lunch tomorrow.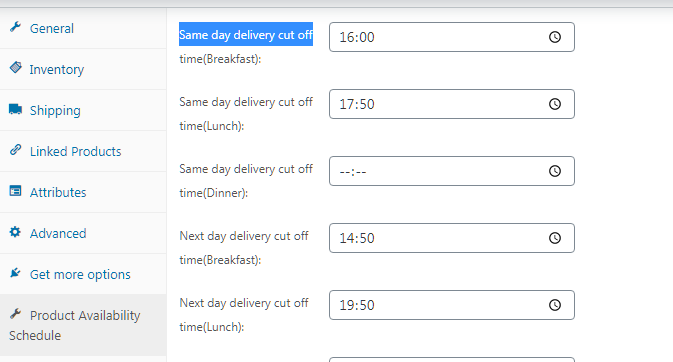 Availability of Days
Here you select the availability of days per product. that means say egg are available only on Tuesdays for breakfast but Thursdays and Fridays it is there for dinner, likewise Turkey is available for weekends but only for dinner and as lunch on Mondays.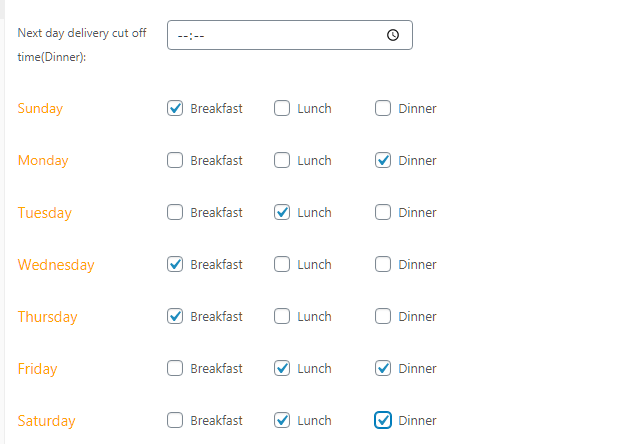 Thus we see the Restaurant Menu Rotation Setup is easy and much needed for restaurants which have rotating products. For front end effect please see – https://blog.byconsole.com/delivery-date-and-delivery-time-per-product/
We also have the same setup for per vendor in a WC vendor ( multivendor ) system – https://blog.byconsole.com/men-rotatio-fo-wc-vendor-multivendor-plugin-with-woocommerce/
If you need any other type of customisation please leave a mail at support@byconsole.com
To go to this product- https://www.plugins.byconsole.com/product/restaurant-menu-rotation-plugin-for-woocommerce/
How to setup: